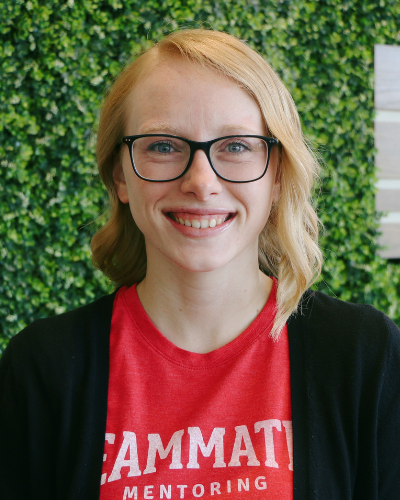 I support the incredible stories told by our mentees, mentors, and staff by collecting and analyzing data, measuring outcomes, and evaluating program effectiveness to show the impact of TeamMates Mentoring.
Top 5 Strengths:
Discipline, Analytical, Consistency, Harmony, Futuristic
Favorite Podcast, Band, Playlist or video:
Podcast: Crime Junkies
Favorite subject in school:
Psychology
What was your dream job when you were a kid?:
A Teacher
Where did you go to college?:
University of Nebraska-Omaha
Who was your mentor:
A former supervisor who pushed me to challenge myself in my education and career.
Favorite place in the world:
Anywhere I can be active: the gym, a volleyball court, trails, a mountain. You name it, I'm there!