382020-Teammates-Gala_Program_v7

2021 TeamMates Tailgate Gala to feature Alex Rodriguez for 30th Anniversary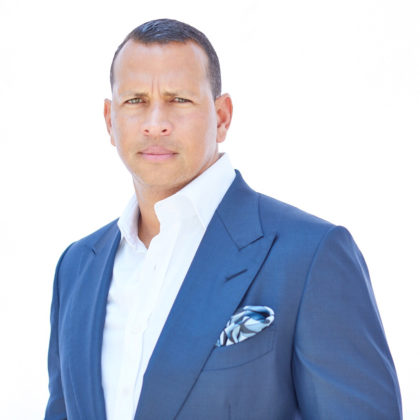 La Vista, Neb. — The TeamMates Mentoring Program will celebrate 30 years of mentoring at the TeamMates Tailgate Gala featuring former professional baseball shortstop, businessman, investor, and philanthropist— Alex Rodriguez.
The 2021 Tailgate Gala will be on Nov. 5 at the Embassy Suites in La Vista, NE. Honorary Chairs are Suzanne and Jim Pillen. Megan Stewart is the general chair and Madeline Haas will serve as vice-chair. Nebraska Crossing, located in Gretna, Nebraska is proud to be the presenting sponsor of this year's 30-year anniversary for Tom and Nancy Osborne's TeamMates Mentoring Gala on November 5th. Nebraska Crossing is a unique asset in the community and one of the most technologically advanced shopping centers in the world and strategically built the world's first shopping center ecosystem with over 600,000 members. Nebraska Crossing will apply its membership platform to help drive record-setting ticket sales and donations for the Gala.
TeamMates was founded in 1991 by Dr. Tom and Nancy Osborne. Since its inception, TeamMates has served more than 43,000 youth across 5 states. The program hopes to raise more than a million dollars to help recruit and support TeamMates matches. The funds raised from the event will make up one-third of the TeamMates Mentoring Program's budget.
"We are excited to welcome Alex Rodriguez to help us celebrate 30 years of mentoring," TeamMates' Chief Executive Officer, DeMoine Adams, said. "This is a very important milestone for our organization, and we can't wait to continue to share our mission with the community."
To purchase a table for the 2021 TeamMates Tailgate Gala, contact Chris Anderson, at canderson@teammates.org.
About TeamMates
Founded in 1991 by Dr. Tom and Nancy Osborne, the TeamMates Mentoring Program's mission is to positively impact the world by inspiring youth to reach their full potential through mentoring. Under normal circumstances, mentor/mentee matches meet in school during the day once a week to play games, work on a project, or just talk. During the COVID-19 pandemic, TeamMates created a virtual mentoring tool called the TeamMates Portal to help matches to continue meeting when they can't physically be there for one another. TeamMates is currently serving about 11,000 matches in 190 communities across Nebraska, Iowa, Kansas, Wyoming, and South Dakota.
About Alex Rodriguez
Alex Rodriguez invests in world-class startups and partners with leading global companies across a variety of industries. While best known as one of the world's greatest athletes (a 14xMLB All-Star and a 2009 World Series Champion with the New York Yankees), for more than 25 years, Alex has led a team of experts building high-growth businesses and enhancing the value of more than 30 companies in the A-Rod Corp portfolio.
To learn more about how to become a mentor and the TeamMates Mentoring Program, contact Hannah Miller at Hannah@teammates.org or call 319-610-8538.
###