What are Strengths?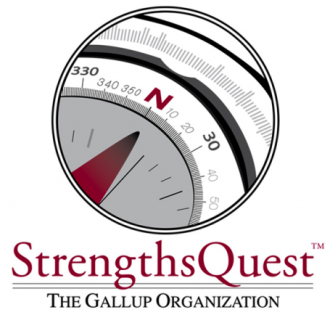 Strengths are the unique combination of talents, knowledge, and skills that every person possesses. People use these innate traits and abilities in their daily lives to complete their work, to relate with others, and to achieve their goals. However, most people don't know what their strengths are or have the opportunity to use them to their advantage.
Most successful people share a common trait: they understand their talents and they maximize them to achieve their full potential. Gallup StrengthsFinder, rooted in many years of research, identifies the unique, natural talents of individuals and provides a common language to expand conversations about what is right with people.
Why Use Strengths?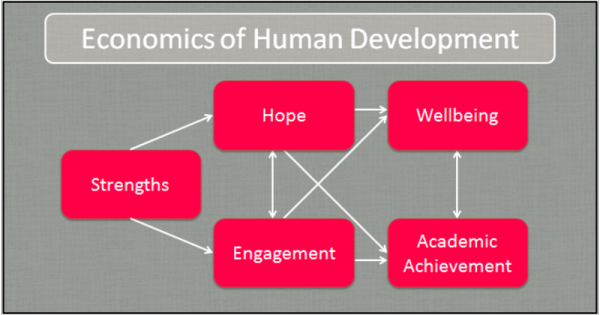 When mentors focus on strengths, mentees are more likely to look forward to spending time with them. There is a positive correlation between a student's looking forward to seeing their mentor and the student's overall levels of hope, engagement in school, and wellbeing.
How Does TeamMates Use Strengths?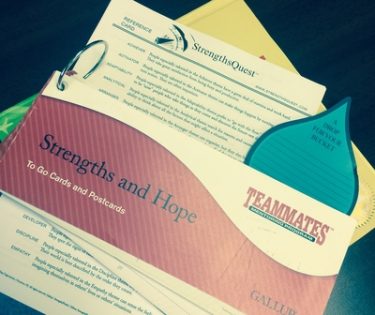 Chapters can choose to utilize strengths resources. Once a mentor and mentee are actively matched the mentor can choose to incorporate strengths. Mentors participate in a learning session on strengths and the mentee takes his or her survey at school – sharing the results with parents or guardians and the mentor. TeamMates staff provides strengths-based resources for mentors, mentees, coordinators, and parents – enabling mentors and mentees to continue learning through strengths-based discussions and activities.
Genn and Millie
Genn and Millie is a video learning opportunity for those interested in Strengths. These conversations are intended to help spark strengths spotting and communication within mentoring relationships and beyond. Check out the TeamMates Strength Team YouTube channel or contact Allyson Horne to receive an email with each new installment of the series!
For More Information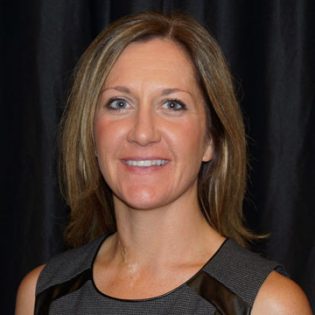 Gallup strengths learning is implemented on a chapter basis. If you are interested in strength-based mentoring with your mentee, contact your program coordinator. All strength-based training and resources are provided by the TeamMates certified strengths team. You can contact Allyson Horne for more information.