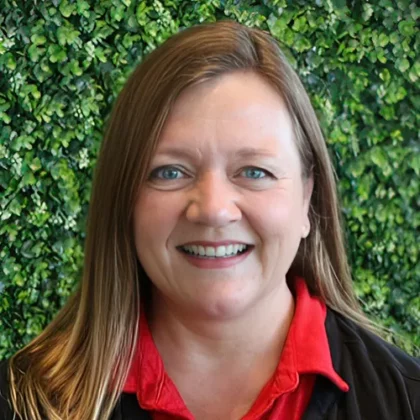 First level of support for local chapter leadership for questions, guidance, training, and anything else that is needed.
Lisa Dutt
Southern Regional Coordinator
Harmony

Responsibility

Adaptability

Consistency

Learner
I listen to mostly country music but don't really have favorites
I liked math and statistics, history, and subjects that had a definite right/wrong answer. The ones where you had multiple options and had to justify your position were a stretch and not something I enjoyed that much.
I always loved animals and wanted to be a vet. I currently have 2 dogs and 2 cats that keep my house very messy.
Coach Fridley was my mentor and mentor to many kids growing up in Watford City, ND. I went to my first day of girls basketball practice as a 7th grader and the basketball coach yelled at me. I am NOT a yeller and it made me cry and when I left I was never going back. I went to Coach Fridley's office and he said I needed to be involved in something and asked if I would help gather football statistics during the football games. With his guidance, I ran the sidelines and gathered stats during the games, totaled them all up, called the results to the radio stations after the games, and even wrote the sports articles for our local paper. He let me take on more responsibility than most would have and I loved it. He had an amazing career as a football coach at Watford City and has been inducted into the USA National High School Coach Hall of Fame.
Hawaii was pretty cool and visiting our family ancestry in Germany was awesome too, but my favorite place has to be camping at the lake.